A Few Words from Bump and Baby Massage Founder, Anna.
My vision for Bump and Baby Massage is to provide massage and nurturing touch for expecting women in their pregnancies and then once their baby has arrived share with those mothers the skill of massage to carry out with their baby.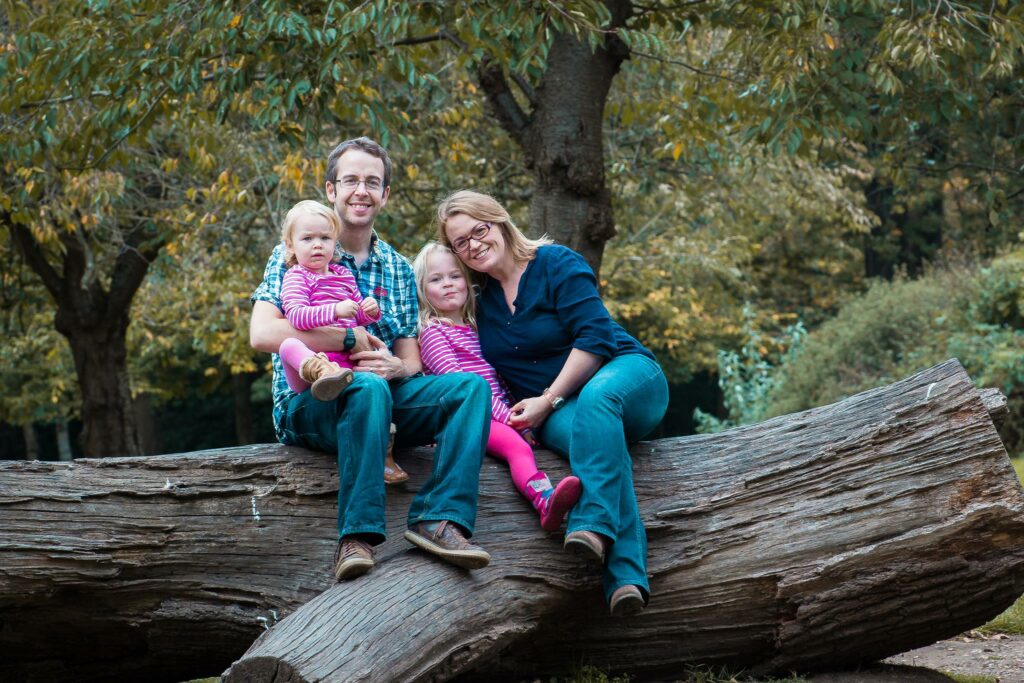 I attended baby massage classes with both my daughters (now aged 8 and 6) – I loved learning and carrying out baby massage with my babies as it gave me a real opportunity to connect with my daughters without distraction and strengthened our mother/baby bond. It was really helpful particularly with my second daughter who had a few digestive issues. I also enjoyed getting out of the house and making new friends, I'm still in touch with some of the mums from both the private baby massage classes I went to!
I worked for Sky for almost twelve years in people, operations and change management. I loved working at Sky, I had lovely colleagues and supportive managers and was part of the Parents at Sky network helping parents in the workplace but found the demands of a stressful job and raising children quite a juggle, so when the opportunity arose to take a career break in the summer of 2018 I made the break and began to re-think my future while getting to spend some great quality time with my family.
The first change I made following the break was to volunteer as an NCT Community Birth and Beyond Supporter supporting mums with children under two. I also volunteered as part of a team to keep a playgroup for babies and toddlers in my local area open when it was under threat of closure and help out there most Friday mornings.
I enjoy talking to mums and more importantly listening to what they have to say. While on my career break I kept thinking about baby massage and remembering how much I had enjoyed my courses so in January 2019 I trained with the inspirational Sylvie Hetu in London to become a CIMI – Certified Infant Massage Instructor. Watching parents share the loving touch of massage with their babies is incredibly special and it's a privilege to witness the strengthening bond grow through the course of the five week baby massage course, hearing each week from parents how massage has helped improve their babies sleep, demeanour and nappy changes!
I am also a qualified Massage Therapist specialising in pregnancy and postnatal massage, and happy to treat anyone who falls outside those categories. I LOVE massage, for me it's integral to your health, arguably as important as regular exercise and a balanced diet for a holistic approach to your well being.
If you've read this far then very likely you are interested in taking part in a baby massage course or would like to book a massage so please do get in touch to book!
Thank you.
Anna xx
Qualifications/Paperwork
2021 Hot Stones Massage
2021 Manual Lymphatic Drainage Massage, Gateway Workshops accredited by the FHT
2020 Coronavirus COVID 19 Awareness
2020 VTCT Level 2 in Facial Skincare
2019 Certified Infant Massage Instructor, International Association of Infant Massage (IAIM)
2019 Indian Head Massage, Gateway Workshops accredited by the FHT
2019 Advanced and Deep Tissue Massage, Gateway Workshops, accredited by the FHT
2019 Massage in Pregnancy, St. Mary's University Twickenham
2019 ITEC Level 3 Body Massage Diploma (Pass with Merit), St. Mary's University Twickenham
Enhanced DBS certified
Fully insured
First Aid trained: Emergency First Aid at Work and Paediatric First Aid
Member of the Federation of Holistic Therapists
Member of the International Association of Infant Massage