I am a qualified Baby Massage Instructor through the IAIM – International Association of Infant Massage.The IAIM is the largest, most well-established and respected baby massage programme in the world with instructors in over 70 countries.
Baby massage courses are run over 5 weeks covering a new body part each week working up to a full body massage.
Upcoming Course Dates
My next group course will run in September 2021 at Whitton Youth Zone off Whitton High Street and will be £75.
To book please fill in a registration form.
Payment is then required by bank transfer to Anna McGettigan 20 25 28 13613968 with your name as reference. Or there is a card payment option here.
If you would like to book a one to one course or private course for a group of friends please contact me on 07979832440 or bumpandbabymassage@hotmail.com or fill in the form below.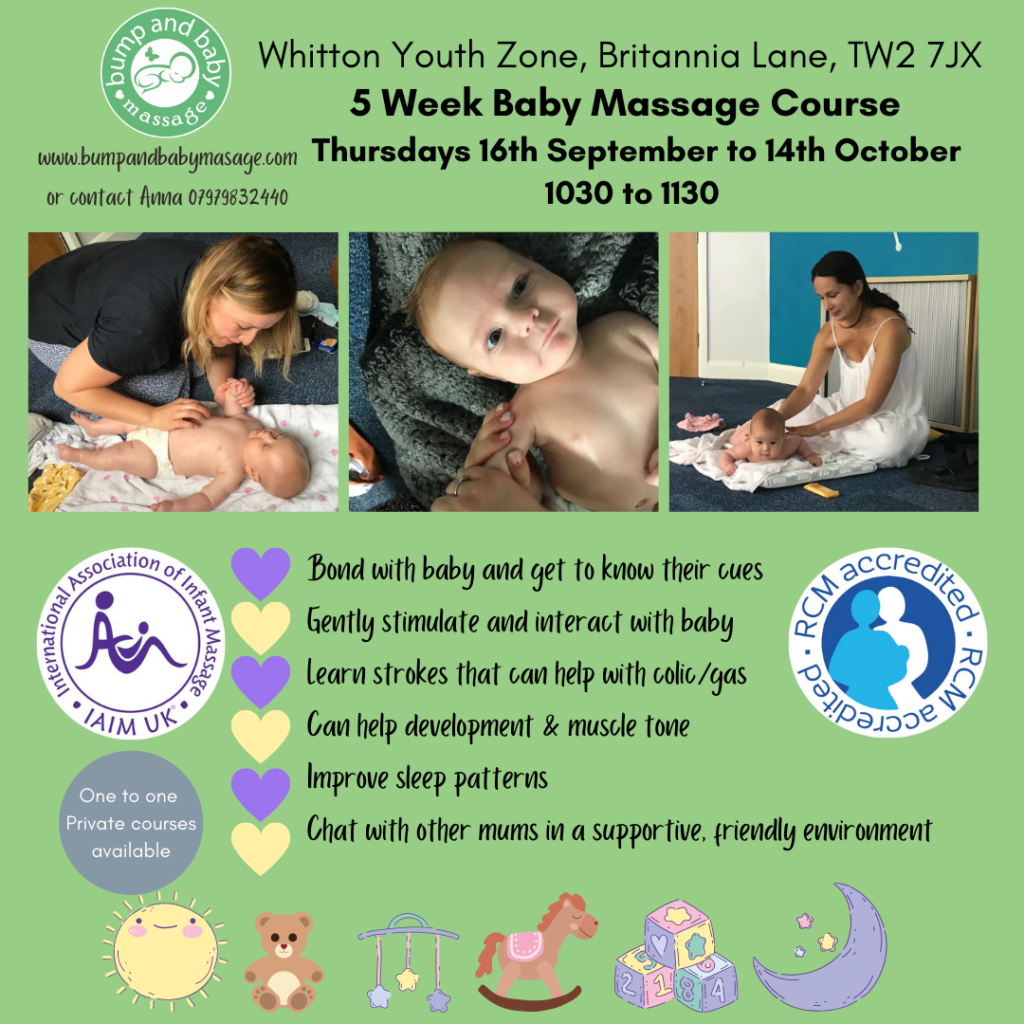 Group bookings, online and and one to one courses can also be organised, please get in touch to discuss your requirements.