Prices below are for Treatment Room bookings. For mobile/in-home massages a travel fee of £10 to £20 may apply depending on location. I cover most TW postcodes and W7. Minimum booking for mobile/in-home massage is 60 minutes. For mobile/in-home bookings an additional 10 minutes for set-up and consultation is included.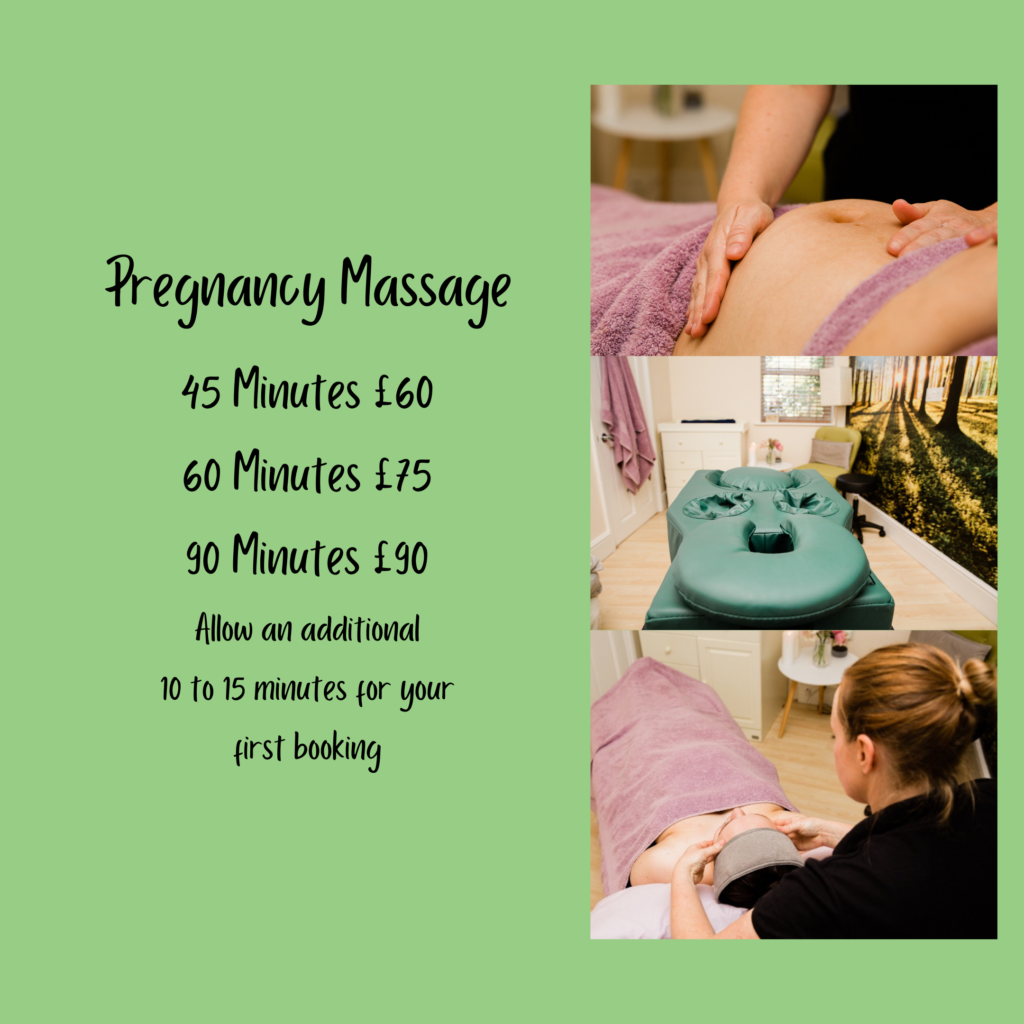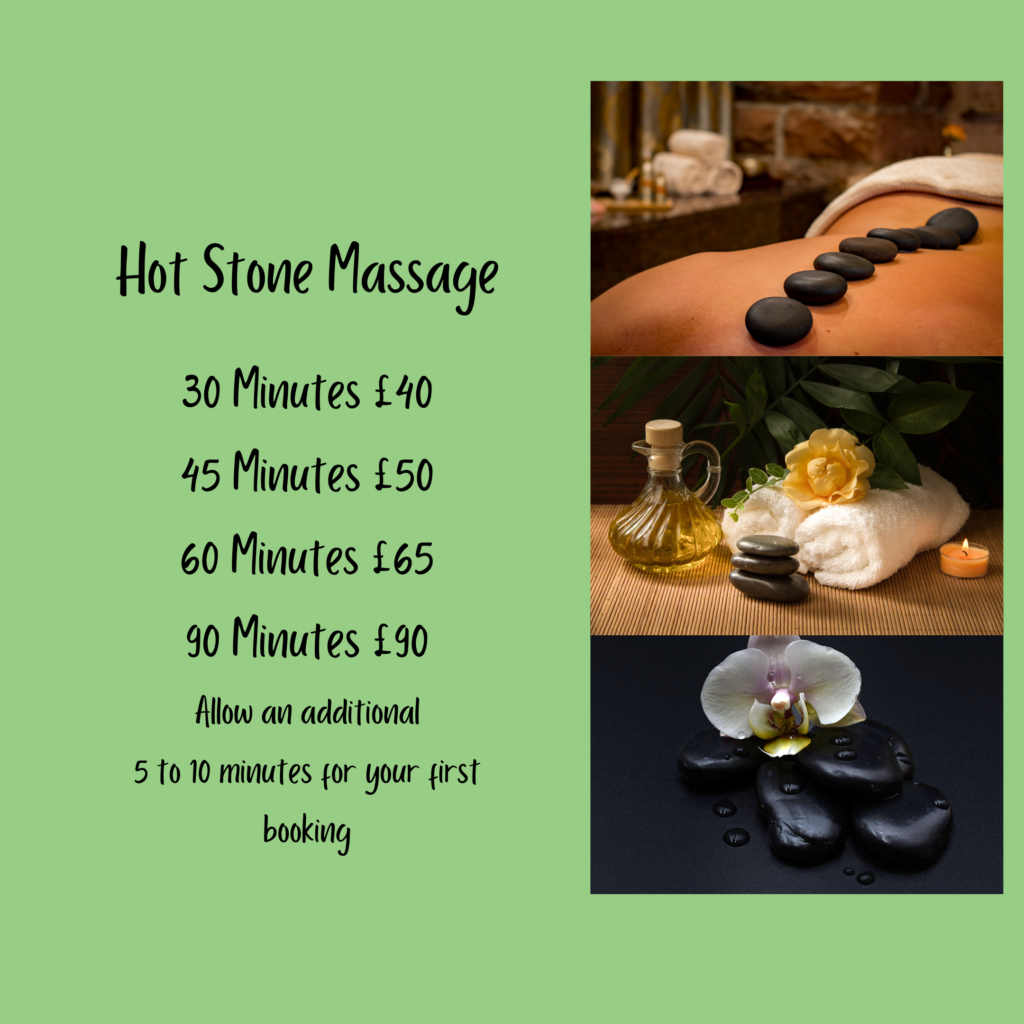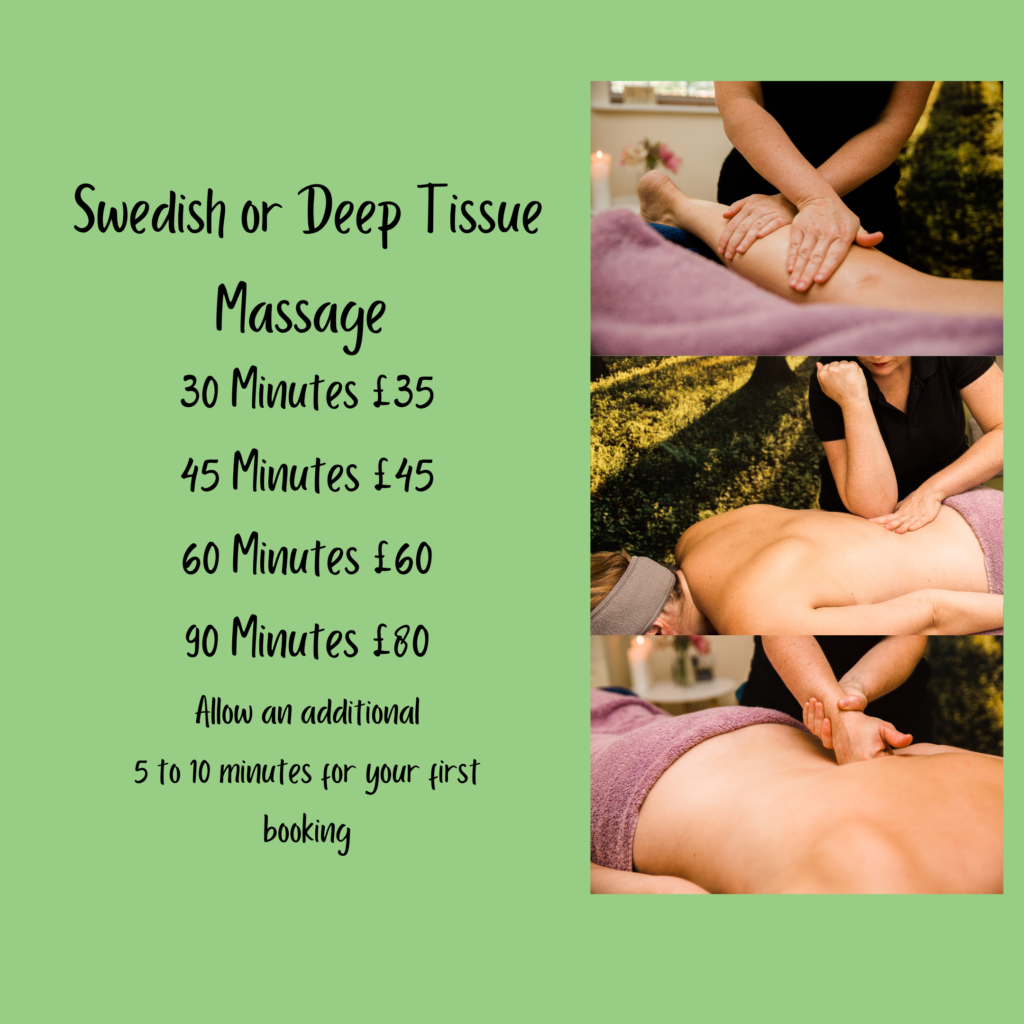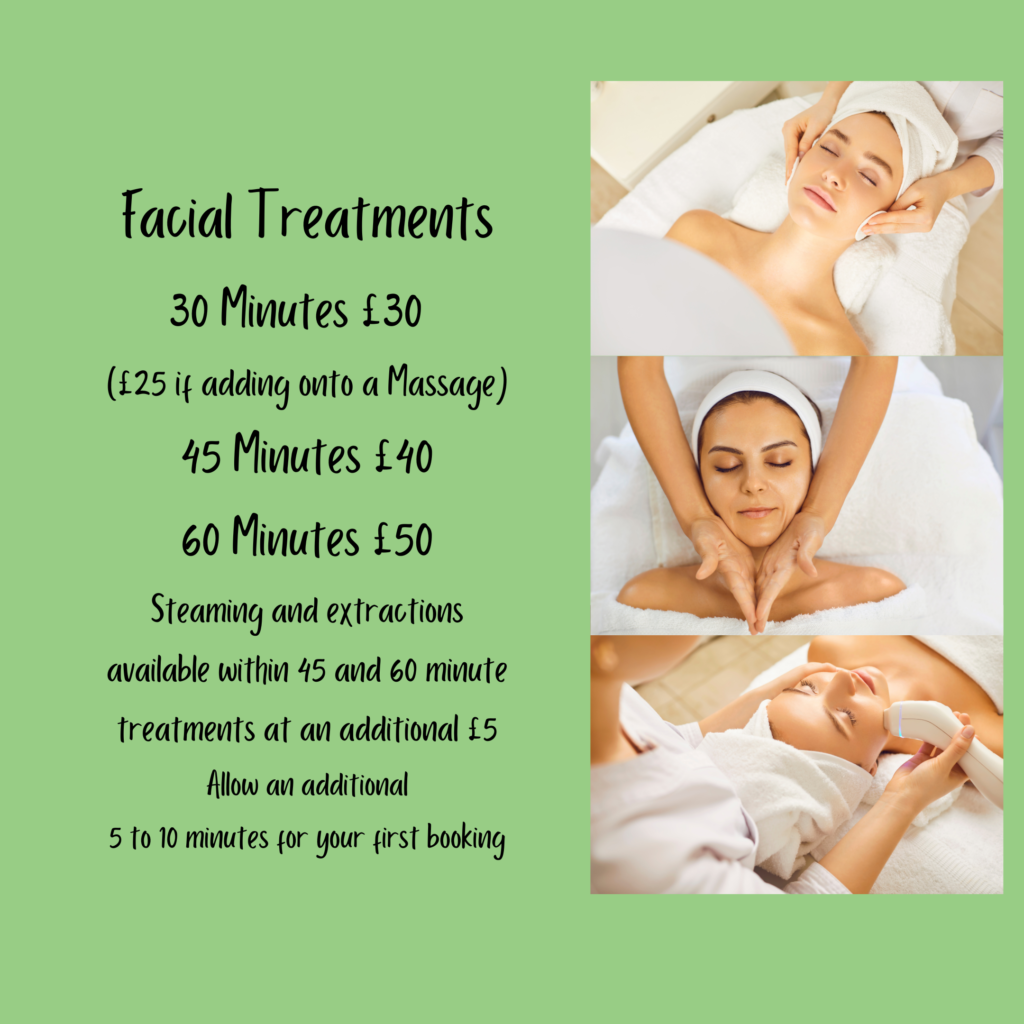 ---
Baby Massage
5 Week Face to Face Group Course at Whitton Youth Zone £85
5 Week Face to Face One to One Course £300-£350 (depends on location, day and time)
5 Week Private Group Course – Price varies depending on time, day, location and number of participants
5 Week Online Course – Price varies depending on time and number of participants
One session of baby massage can be arranged
---
Offers
Refer a Friend!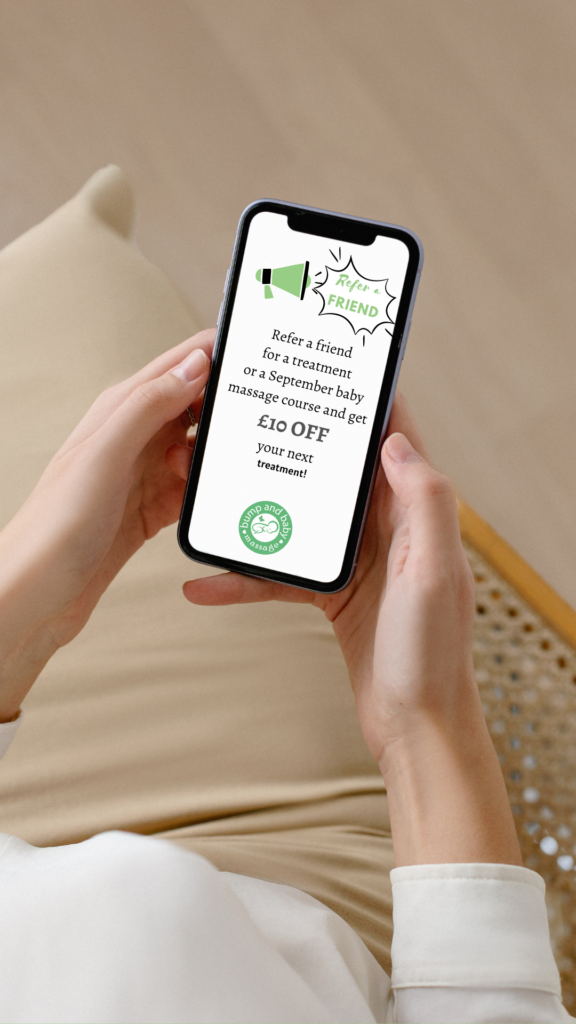 Terms and Conditions
Refer a friend for a treatment or for a baby massage course starting in September and get £10 off your next full priced treatment.
Refer a friend – the friend referred must be a new client who has not contacted Bump and Baby Massage before. The person referring must be an existing client.
£10 off – must be redeemed within 3 months of the friend completing a booking (in terms of baby massage, completing a booking means when payment for a baby massage course has been made, for treatments it's when the treatment happens)
£10 off valid for treatments, not baby massage courses
Friends that are referred can go on to refer their own friends upon completion of a treatment or making a booking based on the dates within these Ts & Cs
If referring multiple friends £10 cannot be combined i.e. if you refer 3 friends you can use £10 for 3 separate treatments, not £30 off one treatment
Offer valid beginning 8th August 2022 with a planned end date of 30th September 2022 though may be subject to change
Friends referred prior to 8th August are not part of this offer unless explicitly invited
Treatment prices as at website August 2022
Follow us on Instagram to hear about other news and updates!