Bump and Baby Massage
Baby Massage Instructor with regular private baby massage classes in Hounslow/Whitton. Complementary therapist specialised in pregnancy and postnatal massage.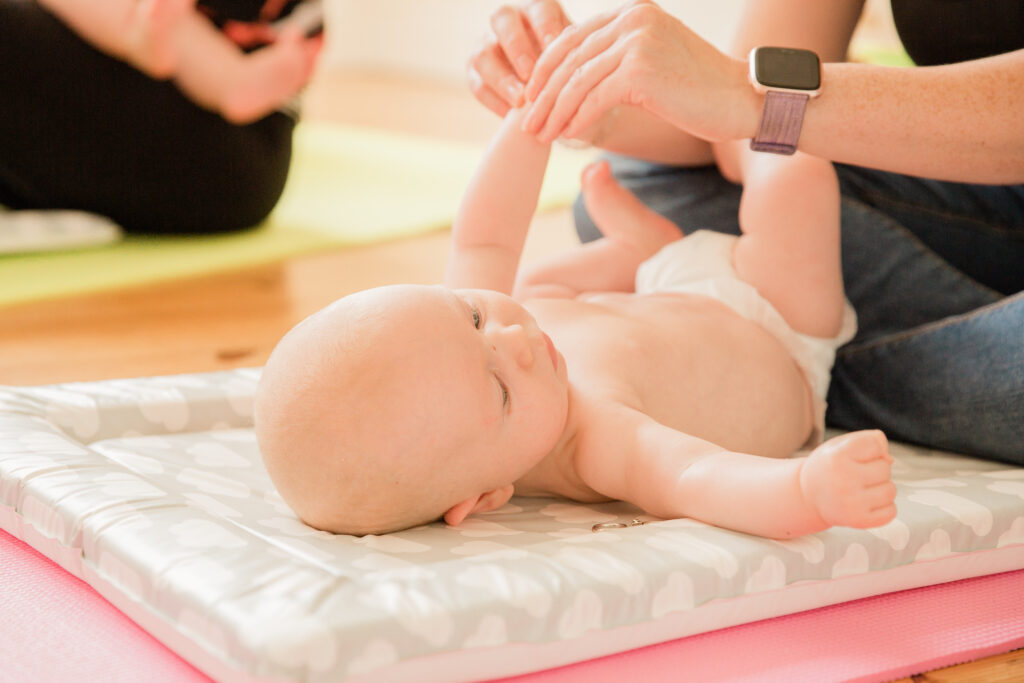 Welcome to Bump and Baby Massage. I'm Anna McGettigan, an IAIM qualified baby massage teacher and ITEC qualified massage therapist, and mother to two daughters aged seven and five.
Baby Massage is a beautiful way to get to know your new baby communicating your love for them through touch. There are many benefits of baby massage including:
Building a loving bond between parent and baby
Relaxation for both baby and parent
Stimulating and supporting your baby's physical, emotional and social development
Relief for your baby if suffering from colic, digestive issues etc.
Meeting other parents and getting to know each other and share parenting experiences in a relaxed home from home
What Parents Have Said About My Classes…
Matthew and I thoroughly enjoyed Anna's classes and I still incorporate some of the strokes as part of his bedtime routine. Anna is clearly passionate about what she does and highly knowledgeable. Her friendly and down to earth manner immediately put you at ease so that you feel comfortable with the strokes from the offset and the relaxed pace of the classes allows plenty of practice time. It was a lovely way to spend some quality bonding time together as well as chat to other mums in a relaxed and friendly environment. I can't recommend Anna's classes highly enough, plus she makes the most amazing brownies! Lesley and Matthew (aged 5 months) from Isleworth: course completed March 2019
Pregnancy Massage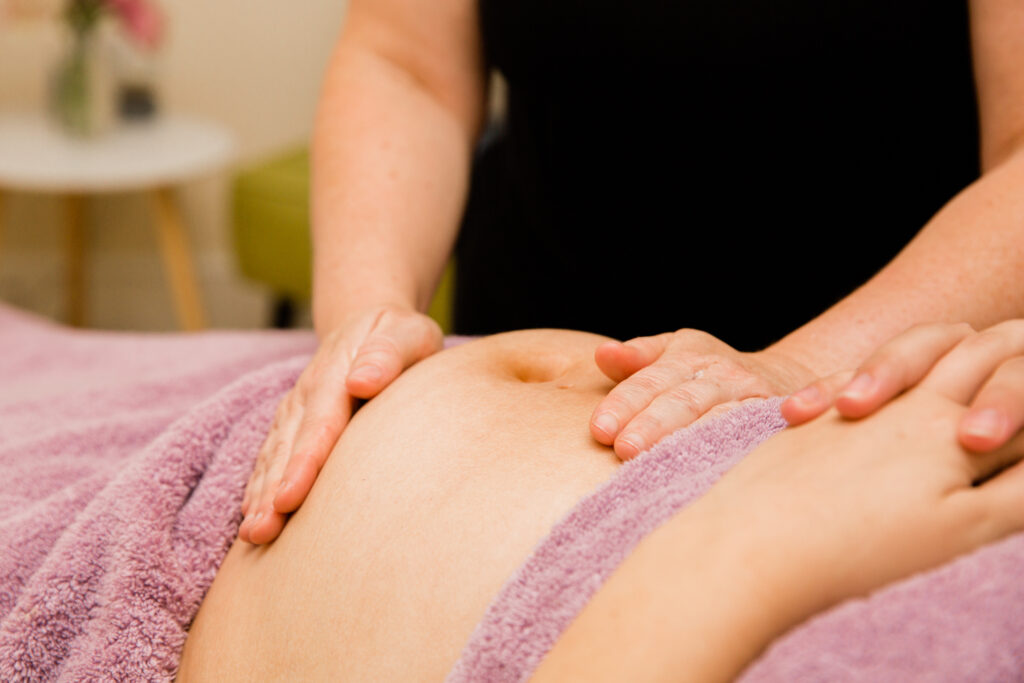 Pregnancy massages available in my tranquil treatment room in my home or let me come to you.
What Massage Clients Have Said About My Pregnancy Massage Treatments…
Anna is so lovely and an amazing masseuse.… Her massage table mattress that allows you to lie on your tummy even with a big bump is amazing too! I wish I'd found her earlier in my pregnancy. It has really helped me with my sleep and helped to to generally feel relaxed and ready for birth. Stephanie, Whitton, September 2019
It was amazing. I'm 33 weeks pregnant and for the duration of the massage it was almost as if I forgot I was pregnant! Lucy, Hampton, August 2019